March 2020 is when we first felt the real impact of COVID-19. American life and life in many industries in this country will likely never be the same. And that applies to the professional cleaning industry.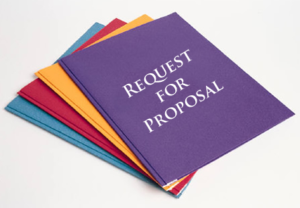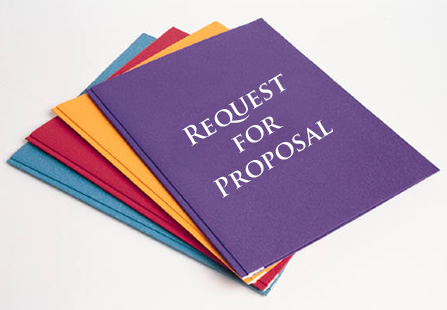 On the plus side, our value as an industry at keeping people and facilities healthy now has a foundation and will forever be appreciated. However, this also means we are going to need to document how we are accomplishing this, and the first document that must be updated is our cleaning proposals.
While the landscape is ever-changing, here are some of the updates we likely will need to add to our proposals to secure the high-quality, well-paying clients we are all after:
Cleaning Proposals Should Include General Training and Certifications. 
Different organizations are providing general training and along with the training, certifications in the professional cleaning industry. These organizations certify that cleaning workers have learned "best practices," ensuring they perform their duties properly. ISSA's Cleaning Management Institute (CMI) is one as is the CIMS program, also provided by ISSA. Prospects will want to see that your staff has been certified by these and similar organizations. Include this information in your proposal.
Specialized Training and Certification
There are also specialized cleaning certifications for different industries. For instance, to clean and maintain healthcare facilities, cleaning professionals should be Certified Healthcare Environmental Services Professionals. In the past, some healthcare facilities may have not required this certification to maintain their facilities. That likely will change now due to COVID-19. Additionally, ISSA working with its partner, the Global Biorisk Advisory Council, is planning to provide seminars and educational programs instructing cleaning professionals on how to respond to biological and health threats such as COVID-19 along with ways to recover from such events. Expect to hear more about this program, and the certifications offered within the next 18 months. If your staff has been certified under this program, note it and explain what it is all about in your proposal.
Cleaning Proposals and Custodial Worker Health
Many cleaning proposals now note that their workers have taken instruction from OSHA on how to protect their own health and avoid the dangers they may face when cleaning facilities. Often this refers specifically to the proper use of cleaning chemicals as well as the equipment workers use to perform their duties.
However, many of the things we are learning as a result of COVID-19 tell us this is not enough. Steps you have taught your workers to protect their own health, everything from how to properly remove work gloves, social distancing, to when to wear personal protective gear, should now also be included.
Equipment Changes
For years, our trusted vacuum cleaners have been compared to a carpenter's hammer. They need hammers; we need vacuum cleaners. However, we may also need electrostatic disinfecting misters. In schools, expect administrators to want to know if your service has these products available for use, and that your cleaning workers are trained on how to use them. This is just one new technology proving valuable during this crisis. Expect others to find their way onto center stage as well.
Testing and Monitoring
Most building managers know that looks clean does not mean is clean, at least when it comes to the health of their facilities. In the past, managers may not have been that concerned about testing their facilities to ensure they are indeed clean and healthy. Now they are. Technologies, such as imaging technologies as well as ATP monitors are going to be playing a leading role, helping us evaluate and verify cleaning effectiveness, ensuring facilities are healthy. Your staff will need to know how to use these technologies, and this should also be prominently noted in your cleaning proposals.
Ron Segura is president of Segura Associates. His company works with building managers as well as large and small contractors, helping them build their brands and streamline business operations. This helps reduce costs and allows them to operate more profitably.  He can be reached at: seguraassociates@msn.com
More on cleaning proposals can be found here.